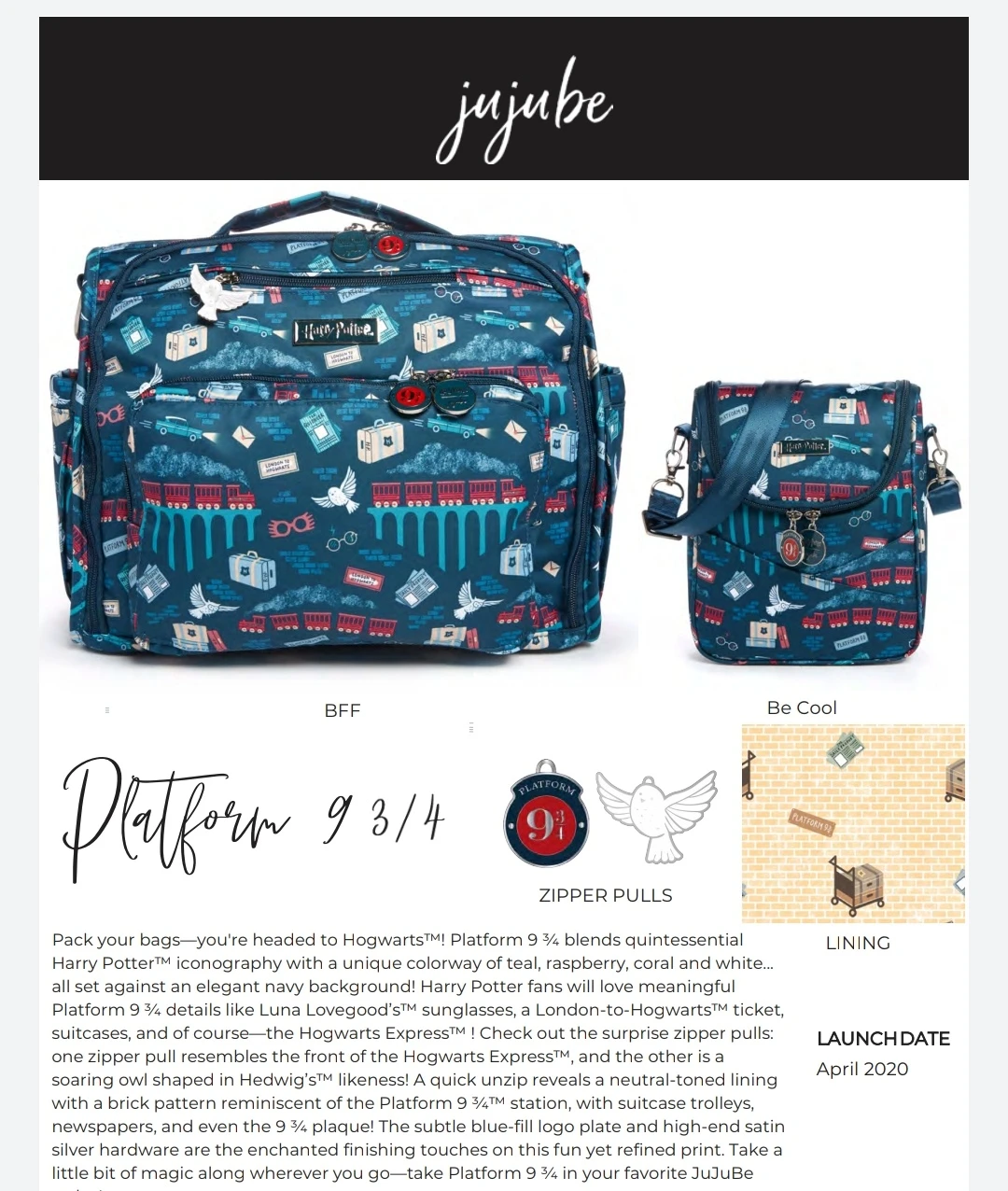 Harry Potter Platform 9-3/4
arrives at our in-store mid-April. Please let us know if you'd like to pre-order anything in this adorable print. All remaining items will be for sale online below on 4/16.
Please note that Ju-Ju-Be new releases are not eligible for coupons for 30 days. Thanks for shopping with Mommy Gear's Online Trunk Show.
Check out our wide selection of Ju-Ju-Be diaper bags and accessories with print placement photos. Join us for new release Trunk Shows at
Mommy Gear
in Ligonier PA! Email us or call 888-624-4327 if you have questions.
Ju-Ju-Be Bundles
--special fun values!
Ju-Ju-Be Sale Page
--great prices on great bags
Tokidoki Fan Page
--All your favorite items with Tokidoki
Blizzard World of Warcraft Fan Page
--Hordes from Ju-Ju-Be & Lillebaby