| | |
| --- | --- |
| | |

We're very excited to be one of the first companies chosen to offer the professional-grade Hygeia Breastpumps.
FDA approved to be used by multiple users, the Hygeia Enjoye Breastpumps offer adjustable vacuum and speed to mimic baby's unique suckling pattern. Audio recording of your baby enhances pumping experience. Use as a single or simultaneous double pump. Can be re-sold, passed-on or recycled when you're done. Plus, your satisfaction is guaranteed with Hygeia's Total Compatability Guarantee and 1 year manufacturer's warranty. Free ground shipping in U.S.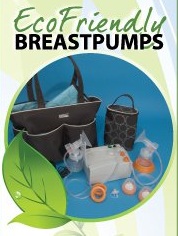 Hygeia's Total Compatability Guarantee:
Hygeia breastpumps are guaranteed to be fully compatible with a mother's nursing needs. Should the original purchased pump be incompatible with mom's requirements, please contact Mommy Gear for assistance. An alternate Hygeia breastpump will be offered for replacement (up-charging only for any price difference, if applicable). Should an alternate Hygeia breastpump not be a satisfactory solution, the breastpump only (excludes all accessories, i.e. Personal Accessory Sets, bags/totes, etc.) may be returned for a store credit (minus the value of any personal accessory set & tote bag--$54.99) within 21 days of purchase, with appropriate proof(s) of purchase and approval from Hygeia. Products that show damage or obvious signs of abuse may not qualify for a refund under the Total Compatibility Guarantee. Mommy Gear store credit can be used toward the purchase of a different pump or any other items available at Mommy Gear.
Hygeia EnJoye-EXT Breast Pump

$299.99

$229.99 On Sale!

FDA Approved to be used by more than 1 user
EXT has external battery pack
Proven performance for working moms with long-term and frequent pumping needs
Green Breastpump--Can be shared & recyled
Customizable speed and pressure controls
Safe, breastmilk contact parts are BPA/DEHP Free
Stylish Black Microfiber Bag w/ Storage Space

More Info

Hygeia EnJoye-EPS Breast Pump

$239.99

$199.99 On Sale!

Professional Performance & Economical Pump
FDA Approved to be used by more than 1 user
Proven performance for working moms with long-term and frequent pumping needs
Green Breastpump--Can be shared & recyled
Customizable speed and pressure controls
Safe, breastmilk contact parts are BPA/DEHP Free

More Info

Hygeia EnJoye Personal Accessory Set

$39.99

Order second set as a replacement kit, extra or backup set
Includes all personal parts needed for EnJoye pumps
All parts contacting breastmilk are BPA-free
Fits All EnJoye breast pumps--LBI, EXT, EPS
Save clean-up time with extra personal parts

More Info

Hygeia Flange & Duckbill Valve

$8.99

Choose from 3 Size Flanges
1 Flange Breastshield & Duckbill Valve
Useful as a Replacement or Extra Parts
Fits All Hygeia Breast Pumps
Hygeia Part 10.0087, 10.0088, 10.0089

More Info

2 Hygeia 40" Tubing

$17.99

Set of 2 Hygeia 40" Tubing w/ Connectors
Useful as a replacement or backup tubing
Fits All EnJoye breast pumps--LBI, EXT, EPS
Fits EnDeare Rental Breastpump
Hygeia Part 20.0007

More Info

Hygeia Duckbill Valve

$3.99

Useful as a replacement or backup Valve
Fits All Hygeia flanges & breast pumps
Solid, one piece silicon valve
Hygeia Part 30.0007

More Info

Mommy Gear Gift Certificate

$0.00

Click Image Above or More Info to Order
Choose any $ Amount
Personalize with Recipient & Giver's Name
Add a Personalized Gift Message
Email to yourself for Instant Shower Gift
Email to recipient anywhere
Or, choose US Mail w/ free shipping

More Info

Hygeia 3 Pack Milk Storage Containers

$14.99

3 Hygeia 4 oz. Milk Storage Containers, Ring, Cover & Cap
BPA/DEHP Free Safe for Milk Storage
Compatible with all Hygeia Breastpump Flanges
Adaptable for feeding baby when mom is away
Storie Breastmilk in Refrigerator or Freezer
Dishwasher and microwave-safe plastic
Hygeia Part 10.0013

More Info

Pumpin' Pal Super Shields

$13.99

Considerably more comfortable than traditional flanges
Eliminates constriction of milk ducts
Promotes better flow & Reduces Nipple Irritation
Helps users to sit back in a more comfortable, natural position
Customized Sizing!, M, L, XL
Fits Most Major Breastpumps
Choose your size at Checkout

More Info