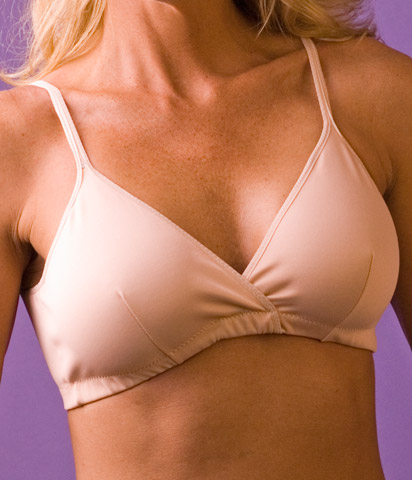 Microfiber Bralette Sleep Bra by Fancee Free
Microfiber Bralette Sleep Bra by Fancee Free
1
Average rating:

Read all reviews
$

10.00
Reg. Price $19.99
You Save $9.99
in stock
Close-out price on Nude Microfiber Bralette for sleep & light support during pregnancy & breastfeeding. Perfect for wearing washable breast pads or as extra night support during pregnancy. Easy to use elastic pull-down cups of stretchy 90% Nylon/ 10% Lycra with smooth elastic trim. XS(32) & L(38) Only
Nude Microfiber Bralette Sleep Bra
Perfect For Wearing Washable Breast Pads
Pullover Style Won't Feel Like Wearing a Bra to Bed
Great As Extra Night Support During Pregnancy
Easy To Use Elastic Pull-Down Cups
Stretchy 90% Nylon/ 10% Lycra Smooth Elastic Trim
S(34) & L (38) Only
Made by Fancee Free in USA
Microfiber Bralette Sleep Bra by Fancee Free
1
Average rating:

Write a review
Read all reviews
Featured negative reviews:
Microfiber Bralette Sleep Bra by Fancee Free

OK, but not ideal.
09/12/2012
I got a small, which fit pretty well, but the band at the rib cage is a little too narrow so doesn't stay in place. The seam edges are a bit scratchy, and the seam on the breast area shows through clothes and doesn't look nice. There is no padding. Otherwise, it is comfy, has a nice light support, and easy for nursing!