Click to enlarge

| | | |
| --- | --- | --- |
| Hygeia Enjoy-EXT | Black | Classic Black |
| CARE Button | Recycle or Re-Sell | |

Hygeia EnJoye-EXT Breast Pump


Read Reviews



$299.99




$239.99 On Sale!





Proven performance for working moms with long-term and frequent pumping needs
Features the unique Hygeia CARE Button for Customized, Audio, Recording, Experience--You can record your baby or other sound to enhance your breastpumping experience
Offers single or double pumping flexibility
Electric or battery operation with the included external battery pack uses 8 AA batteries.
Green Breastpump--Can be shared by multiple mothers when each has her own personal accessory set. Recycle the EnJoye when you no longer need it. See recycling instructions.
Mimics your baby's unique suckling patterns with customizable speed and pressure controls
Safe, because all parts that come into contact with breastmilk are BPA/DEHP Free
Stylish Black Microfiber Bag w/ Gray Accents has Lots of Storage Space
Pumps Both Breasts Simultaneously
Because our price is so low and we offer free shipping, coupons cannot be applied to breastpump purchases.
Hygeia breastpumps are available for international shipping
Add an Easy Expressions Hands-Free Pumping Bustier for 50% Off ($15) with purchase.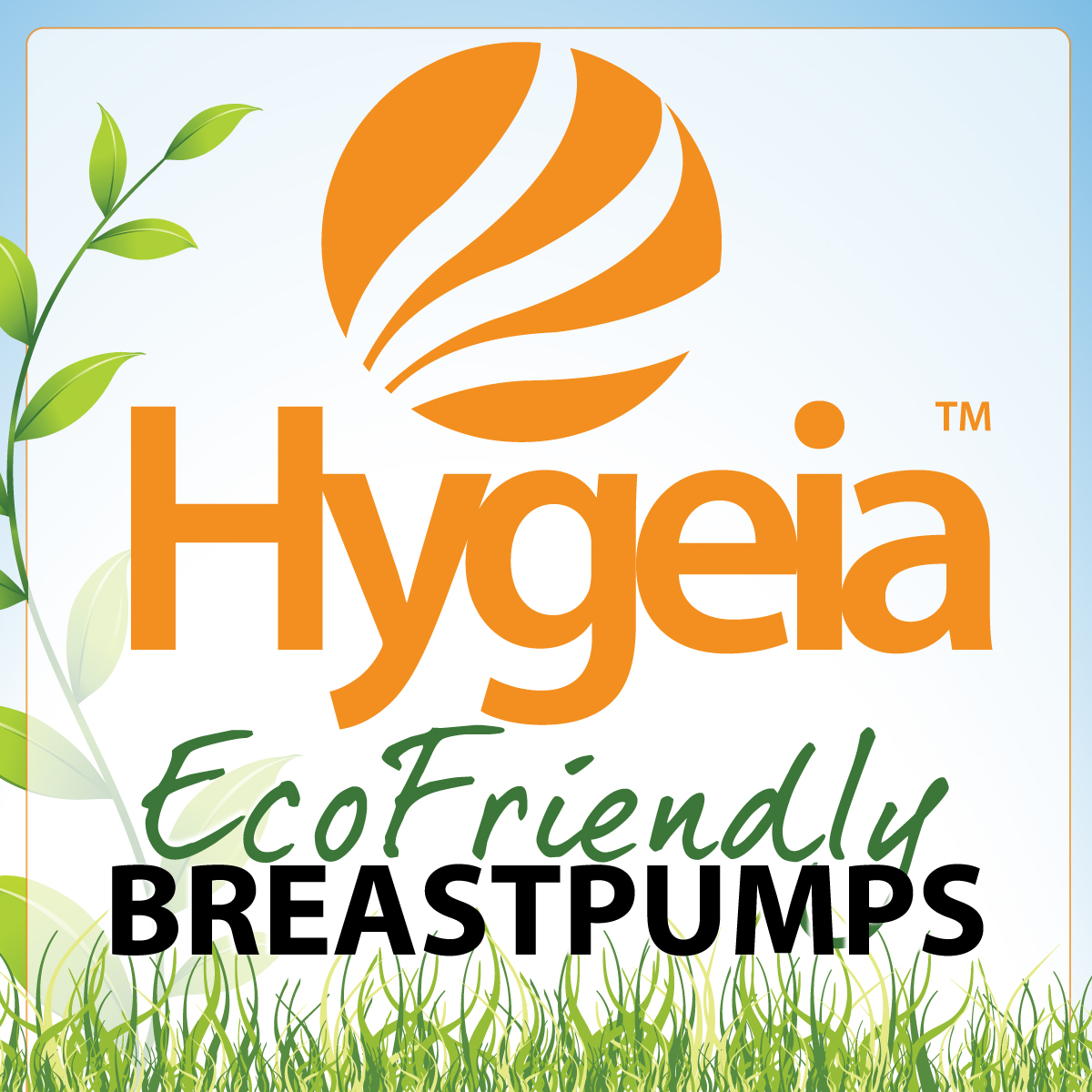 Hygeia EnJoye EXT Breastpump Includes:
External Battery Pack (uses 8 AA batteries)
Electric BreastpumpTote Bag Combo
Mother's Milk Storage Cooler with Ice Pack
Changing Pad
Personal Accessory Set for double pumping
1 Year Limited Warranty
| | |
| --- | --- |
| | |
| | |
| --- | --- |
| | |

Global Rating: 4.17 from 6 reviews

Add your review of this product


I can't recommend
Apr 4, 2014
Anonymous
IL
This pump worked for almost 3 months for me, then the motor started making terrible grinding/clicking/wheezing sounds. It was replaced under warranty with no charge, and the second pump has worked for almost 3 months-- and last night the motor froze. I gave it some time to "rest" overnight, and this morning it worked for about 1 minute and started grinding/freezing. Manufacturer's customer service is courteous, but they have sounded dubious of my claims both times. Some "error" in their system also told them I hadn't returned the original pump on time, and therefore would be charged-- but my UPS tracking showed that it had arrived well before their deadline. Problem resolved, but stay on your toes and keep all your paperwork/receipts straight. Also be prepared for the pumps to sound like they are working fine when you are on the phone with CS.



Great so far!
Jan 3, 2014
Becky M
East Petersburg PA US
**I have only been using this pump for 2 weeks, but it is used several times a day! I pump once at home in the morning, then twice at work. So my review is based on the first 2 weeks of my experience with the EnJoye. I will come back to update when I have been using the pump longer.** I was using an Ameda Purely Yours Ultra for 3 months, and the motor died unexpectedly so I needed a pump quick! I LOVE the EnJoye! It is much gentler than the Ameda (much less rigid in-and-out), and I get more milk in less time! I love the environmentally friendly aspect of recycling when I'm done with the pump, and the closed system so I can use it for all my future children! The 3 year warranty rests my mind too, as this is not common at all in breast pumps! The EnJoye is quieter than my Ameda was, which is a big plus considering I'm a teacher and pump in my classroom. Nice to know that my neighboring classrooms can't hear the noise! Mommy Gear was AMAZING as well. I called and asked at least a dozen questions about the EnJoye (I didn't want another motor failure) and they were great with answering my questions. They shipped the same day, and I got my pump the very next day (I'm located in PA also, which probably helped the shipping speed). I definitely recommend not only the EnJoye, but purchasing from Mommy Gear!



Very good product!
Nov 2, 2013
Anonymous
TN US
I usually don't leave reviews but I was so happy with this product and Mommy Gear that I felt like I should share. First of all I had done LOTS of research before purchasing a pump. I liked the idea of Hygeia pumps because they are closed systems which can be used by more than one user, so when I can no longer use it I can feel safe about passing it on to someone else. I was nervous about the purchase though because I didn't know anyone who had tried this brand. I had rented a Medela Symphony from my hospital and the hygeia enjoye I bought has been just as effective at pumping as this hospital grade pump. It is small, lightweight, and the accessory kit I had used with my rental pump also works with the Hygeia. The only negatives I can see is the unit seems a little loud,but I don't have a lot to compare it to. Also, there is no let down button but I think with time and practice that will not matter so much. I was also very impressed by the service of Mommy Gear they had the cheapest price I found online and they had my purchase shipped by the next day. If you are considering purchasing this product I think you will be very happy with it. Hope this review helps.



Love it!
Aug 2, 2012
Anonymous
I have been using the PISA and it was really hurting because the suction was too strong. I love this pump because of the separate speed and suction. I also get great results and have gone from getting about 7 ounces over 3 pumping sessions at work to averaging 13 ounces! Highly recommended.



wonderful
Mar 6, 2011
Rebecca P
Belle Chasse LA US
This pump is wonderful! It is quiet, even outside the bag, effective, and compact. I bought it because it can be passed on or sold when finished using. I also though the bag it came in was great! It's a very cute diaper bag w/ changing pad. I like that the tubing is not hard, but a soft flexible tubing. I also appreciate that the pump kit comes with adapter rings so that you can pump in bottle with a smaller mouth than the Hygeia bottles that are included. I also thought it was a nice touch that there are little notes of encouragement from Hygeia inside the bottles, and batteries are included! Also, there is a prerecorded "message" from a hungry, crying baby on the CARE button. :) too funny. All in all a great pump, completely worth the money if you are going to pump more than a few months.



I LOVE this pump!
Oct 15, 2009
Mom of twins :)
San Luis Obispo CA US
I could not be happier about this pump! I have 5 month old twins, and I started out using the hospital grade pump to get my supply up. Once nursing was established, I tried the Pump in Style by Medela first. Although it is a good pump, I'm glad I have the Hygeia for four reasons: 1) I love that fact that you can share this pump without the risk of contamination, so I can sell it or give it to a friend when I am done using it. The price of this pump is already great (especially on Mommy Gear with no tax or shipping), but it is an even better value given the fact that you can resell it or recycle it. 2) it is quieter than the Medela pump (important for me because I pump in airport bathrooms frequently 3) I like that it is in a backpack so I can remove it if needed. The backpack also has more room for all my pumping accessories (wipes, pumping bra, extra bottles, nursing cover, etc). 4) A feature unique to the Hygeia is the "arm" that unfolds from the body of the pump to hold a receptacle. This has come is handy when pumping in an airplane bathroom (which can be tricky!). Having a secure and clean place to put one receptacle while attaching (or detaching) the other side prevents spills and contamination. When I decided to buy a Hygeia pump, I deliberated on whether I should get the EXT (external battery pack) or the LBI (rechargeable internal battery). I finally decided on the external battery pack because I am in the car frequently and have to travel cross country for business trips. This allows me flexibility in case I forget to charge my pump or for some reason or end up using it a lot before I can recharge. Finally, there is one feature that I have mixed feelings about. The ability to record your baby's cry is supposed to help with let down, and I love listening to the sound of my babies when I am away. However, one time I had my pump on the airplane with me and forgot to detach the battery pack. As my bag was jostled around, the recording kept going off. I was getting funny looks from the people around me, and I could do nothing but smile and act like it didn't seem that I had carried my baby on board in a backpack and put her under the seat. I am probably one of the only people who has apologized for their crying baby on an airplane without actually traveling with their infant! This is another reason I am glad I purchased the EXT- all I had to was detach the battery pack and my "baby" in my backpack stopped crying. I am very happy with this pump and I highly recommend it!!!